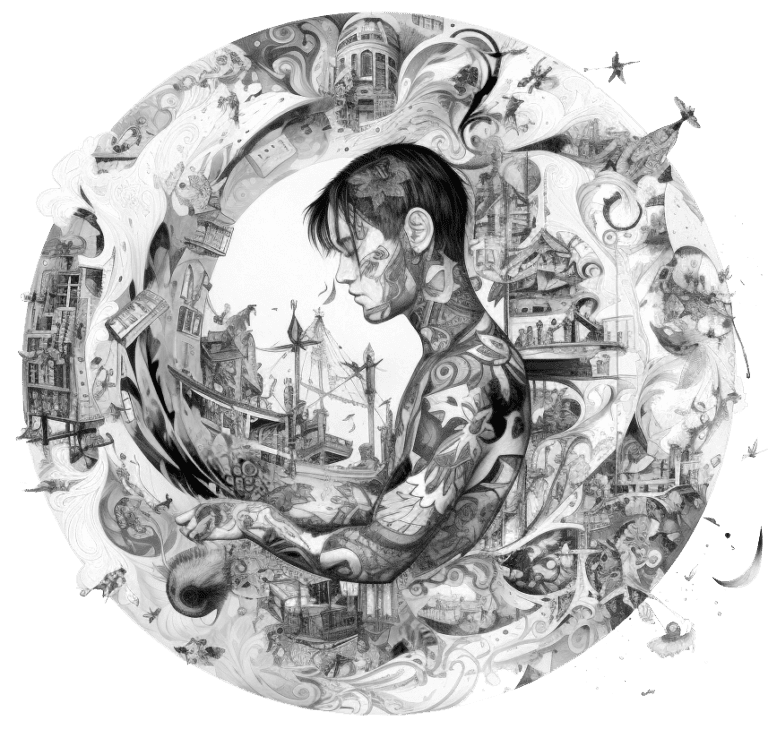 The Best VIP
Tattoo School in TEXAS
Do you Dream of Becoming a Professional Tattoo Artist, creating stunning Masterpieces on the Skin?
Join our Tattoo Academy, individuals with a passion
for tattooing can overcome the scarcity of reputable Tattoo Schools in Texas. At our Tattoo Classes, we provide comprehensive
training that equips aspiring artists with the skills and knowledge
needed to excel in this dynamic industry.
Feature tattoo courses at our school in TX
With our Tattoo Classes at Texas School,
people have the chance to Learn and Improve their Skills by attending from the most Vibrant cities in Texas, including San Antonio,
Austin, Houston & Dallas.
Welcome to our VIP Tattoo School in Texas,
where aspiring artists can embark on a transformative journey guided by experienced industry professionals. 
Our school for tattoos offers a comprehensive curriculum that goes beyond theoretical instruction, providing students with invaluable hands-on experience in the art of tattooing, our instructors bring expertise and insights, ensuringtop-quality education.
At our tattoo schooling, we believe in fostering an environment of excellence, creativity, and professionalism, we aim to empower our students to unlock their true potential as tattoo artists.
Social media tattoo manager
As social media VIP tattoo managers, we will be responsible for driving engagement and expanding your reach on various social media platforms. 
We will craft engaging content, manage your social media accounts and foster meaningful connections with your audience. In addition, we will play a vital role in managing your schedule and client appointments, ensuring an efficient workflow. 
Join our team and make your mark in the exciting world of tattooing through the strategic management of social media and the coordination of your agenda with your future clients.
Our Exclusive Advanced Tattoo Seminars at our Academy
in Texas offer a Unique opportunity for Tattoo Artists to further enhance their Skills and expand their knowledge in the industry. Led by Experienced Professionals, these Seminars delve into Advanced Techniques, innovative styles, and the latest trends in tattoo artistry.
Learn New Methods, and Gain valuable insights from
Renowned Artists. Whether you're Looking to Specialize in Realism, Micro Realism, or Vibrant Color Tattoos, our Tattoo Workshop Face to Face provide a platform for Growth and Mastery.
Marketing tattoo services in tx
Boost your Tattoo Business in TX with our
specialized Marketing Services.
As a Tattoo School and Marketing Agency in Texas we understand the unique needs of Tattoo Artists and offer tailored marketing strategies to help you stand out in the industry.
From creating a compelling online presence to implementing targeted advertising campaigns, we'll help you attract more clients and expand your reach. Let us handle the marketing side of your business so you can focus on what you do best
creating Amazing Tattoos.


Start Your Journey as an Artist at our Tattoo Academy in TX
Begin your Artistic journey with us and unleash your Creativity, join our Tattoo courses and Explore your Passion for Art in a supportive environment.
Inspiration, Resources & More
The ultimate Destination for all things tattoo-related at our Texas tattooing school.
 Our blog and news section serve as a valuable resource for aspiring artists, enthusiasts, and industry professionals. Get inspired by our featured artist spotlights, stay updated on the latest tattoo trends and techniques, and gain insights from informative articles on the art of tattooing. Discover helpful resources, including tattoo aftercare tips, tattoo history, and recommended tattoo supplies.
Join our community and immerse yourself in a world of inspiration, knowledge, and endless possibilities in the art of tattoos.